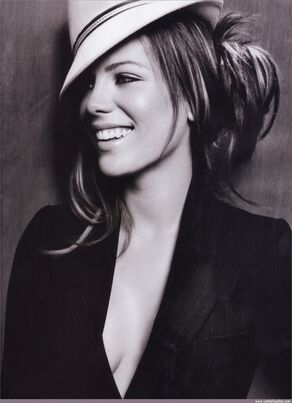 Maria Giovano Androzetti (11th April, 1980- 2 June 2004) was a former model and actress but is most well-known for being the mother of Paolo Androzetti, Richard Naismith's illegitimate son and half of the Line of Naismith. She died after taking an amphetamine overdose three months after the birth of her child.
Early Life
Edit
Androzetti was born in San Marino and was educated until university, when she left to became a dramatic artist. She was fairly successful in this respect (playing a minor role in the Academy Award-winning drama Brooklyn Fires')
Ad blocker interference detected!
Wikia is a free-to-use site that makes money from advertising. We have a modified experience for viewers using ad blockers

Wikia is not accessible if you've made further modifications. Remove the custom ad blocker rule(s) and the page will load as expected.